The Best Peanut Brittle In the Universe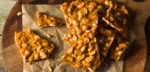 This is my grandmother's recipe that she learned during a class all about her new microwave in the 1970's.  I hope you love it as much as we do!  HLLF, Kirstin The Best Peanut Brittle In the Universe In 1 ½ qt. Measuring cup mix together: 1 cup sugar and ½ cup white Karo syrup. Microwave on high 4 minutes. Stir in 1 cup dry roasted, salted peanuts.  Microwave on high 3 minutes Add and stir in: 1 teaspoon softened butter and 1 teaspoon vanilla. ...
Chicken Tortilla Soup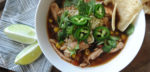 This is a Saturday soup favorite in our home and my favorite way to use leftover Thanksgiving turkey! The day after the heavy traditional turkey dinner, I crave spice and this hits the spot. I throw it together in the crockpot Friday morning and it's ready whenever our football watchers and black Friday shoppers decide they are hungry for lunch. I love this soup with all the toppings, so grab your favorites to dress it up as desired. Serve it with chips and salsa, sandwiches, ...
Caramel Apple Candy Dip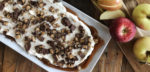 One thing I love about the changing of the seasons is the different recipes that follow suit.  Every year we tend to make the same things in the fall, sort of food traditions, that make the season that much better.  One of our fall favorites is Caramel Apple Dip! It's a great appetizer for a get-together or just a fun late day snack. In any case, I think you'll love it!  Maybe, it will even be a fall food tradition in your home. CARAMEL APPLE ...
This error message is only visible to WordPress admins
There has been a problem with your Instagram Feed.