Lemony Arugula Pasta With Italian Sausage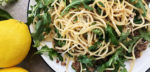 I love a good pasta.  My favorites are the ones that incorporate some sort of vegetable or leafy green and leave out the thick marinara sauce.  This recipe was created after trying to come up with a different option to feed my people using the fresh ingredients we already had at home, and it was a hit.  Arugula is a peppery green that adds quite a bit of flavor, and the lemon juice keeps it light. If you like spice, add more red pepper flakes ...
Horseradish Bacon Deviled Eggs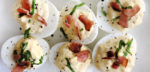 This Easter I realized that I had never made deviled eggs. Partly because my husband and kids do not like them and partly because my mom is always the one to make them for family gatherings. With the quarantine in session, my new goal was to try to come up with a version of deviled eggs that used what I had on hand and with flavors that I thought might persuade my family to eat them. It was a success. I actually liked the filling ...
Lavosh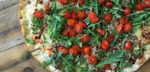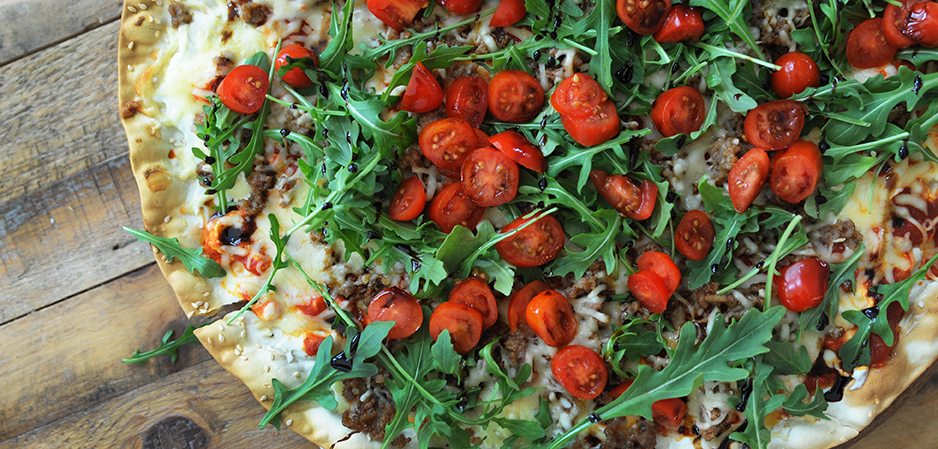 You say Lovosh, I say Lavosh... it doesn't matter because they are both correct! Lavosh is a simple, thin, crunchy Middle Eastern style bread usually made with wheat flour, water, and salt. It's a pretty simple recipe to make and you can find a recipe here to make it at home.  I prefer just to keep it easy and buy the actual lavosh cracker in a package of three at my local grocer. They are about the size of a large pizza and are awesome to serve up with ...
This error message is only visible to WordPress admins
There has been a problem with your Instagram Feed.