The Study
Kirstin is an Audible gal while Melissa loves to hold beautiful books in her hands. Whatever your fancy, when there is so much to read, where do you start?  Here are some of our favorites that we believe may feed your soul, inspire your kids, and stretch your thinking.
This page is currently under construction…the links and more reading material will be up soon!!!
Teaching from Rest: A Homeschooler's Guide to Unshakable Peace // Sarah Mackenzie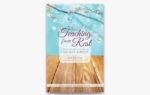 Parents who have made the decision to homeschool have done so out of love for their children, or these days out of coronavirus necessity.  But either way, all parents desire to provide them an excellent education in the context of a warm, loving home. Yet so many parents who have taken up this way of education find the process often full of stress, worry, and anxiety. In this practical, Christ-centered book, Sarah Mackenzie addresses the stress of homeschooling directly, appealing to her own study of restful learning and her struggle to bring restful learning to her children. This is a book I often pull out for that bit of rest and confidence.
Homeschool Bravely: How to Squash Doubt, Trust God, and Teach Your Child with Confidence // Jamie Erickson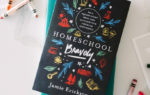 If you are planning on homeschooling or even a veteran, this book may be just the encouragement you need.  We all have times where we debate our capacity or qualifications to homeschool.  Many parents, including myself at times, find themselves asking questions like, "Did I make the right decision?" "Could someone else do this better?" "Am I robbing my kids of something by not sending them to 'regular school'?" This book helps quiet the voices of "not good enough" and step courageously into guilt-free homeschooling. This book does not share a 3-step technique or a shiny, new curriculum, but a change in perspective that transforms the way you plan, teach, and homeschool.
Homeschool Bravely
teaches you to see homeschooling as a calling, helps you overthrow the tyranny of impossible expectations, and guides you through the everyday bumps in the road, including how to juggle school and parenting with toddlers at home, teach a struggling learner, plan with the end in mind, accept your own limitations without feeling guilty, and stay the course even in the face of criticism. Reclaim your hope, renew your purpose, and transform your homeschool. Because the truth is: 
God will use every part of your homeschool, even your fears, faults, and failures, to weave good plans for your kids.
12 Ways Your Phone Is Changing You // Tony Reinke (Author), John Piper (Foreword)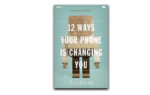 This book is impactful and practical.  Drawing from the insights of numerous thinkers, published studies, and his own research, Tony Reinke shares twelve potent ways our smartphones have changed us... for good and well... not so good.  It encourages us to cultivate wise thinking and healthy habits in the digital age.  The book helps us to process ways to maximize the blessings phones bring, avoid the various pitfalls they can cause, and to wisely wield the most powerful gadget of human connection ever unleashed.  It will make you stop and think about your own phone use... for the better.
Atomic Habits // James Clear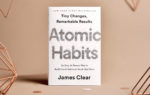 James Clear says that "Habits are the compound interest of self-improvement," by creating habits we can turn the things we mean to do, into patterns that we live in, allowing us to clear the clutter and thrive.
This error message is only visible to WordPress admins
There has been a problem with your Instagram Feed.