The Nightstand
Kirstin is an Audible gal while Melissa loves to hold beautiful books in her hands. Whatever your fancy, when there is so much to read, where do you start?  Here are some of our favorites that we believe may feed your soul, inspire your kids, and stretch your thinking.
Beholding and Becoming // Ruth Chou Simons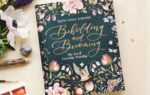 Every day is an opportunity to be shaped and formed by what moves your heart…drives your thoughts…captures your gaze. 
We become what we behold
 not just on Sunday, not just on holidays, not just when extraordinarily hard or wonderful things happen…but 
today. 
Love Lives Here: Finding What You Need in a World Telling You What You Want // Maria Goff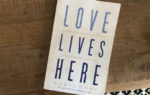 If you have read "Love Does," you know the Goff's live big lives! Maria shares how her life is lived with intentionality and passionate purpose, to create a life rich in legacy. But she had to figure out the help she needed first in order to live the beautiful life God wanted for her and wants for us.
Seven Women: And the Secret of Their Greatness // Eric Metaxas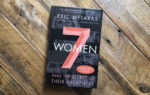 Seven Women covers the lives of Joan of Arc, Susanna Wesley, Hannah More, Sister Maria of Paris, Corrie ten Boom, Rosa Parks, and Mother Teresa.  Maybe you have heard about one or two of these extraordinary women but all of them lived inspiring lives that were guided by a call to live beyond themselves. A little history,  a lot of depth and needed encouragement to live in greatness wherever God is calling you to be.
It's Not Supposed to Be This Way: Finding Unexpected Strength When Disappointments Leave You Shattered // Lysa Terkeurst
Life often looks so very different than we hoped or expected. Some events just catch us off guard for a moment; others though can shatter us completely. Lysa TerKeurst understands this deeply. But she's also discovered that our disappointments can be the divine appointments our souls need to radically encounter God.  This book is a great read and one that you will want to go back to for her wisdom and nuggets of truth!