The Kids Nook
Kirstin is an Audible gal while Melissa loves to hold beautiful books in her hands. Whatever your fancy, when there is so much to read, where do you start?  Here are some of our favorites that we believe may feed your soul, inspire your kids, and stretch your thinking.
Jesus Calling: 365 Devotions For Kids // Sarah Young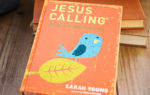 We have read this book several times as a devotional to start our days.  It was written for 8 to 12-year-olds, but I think all kids and tweens can relate to the stories and how they impact their everyday lives. Sarah Young is a Missionary and felt called to write down what she believed God was saying to her through Scripture. The devotions are written from Jesus' point of view, thus the title
Jesus Calling.  
This is a great book to leave on the table where kids can pick it up and read it before school to be encouraged.  Or make it a mission to do a devotion together every day as a family. You will love it!
I Am Devotional: 100 Devotions About the Names of God // Diana Stortz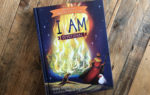 It can be challenging to figure out ways to talk about God to your children without a guide or devotional.  This book can be a helpful way to help children learn to trust God in everything as they learn about the names and character of God in the
I Am Devotional
. Through 100 devotions, children will see how God's names reflect His love, strength, and trustworthiness. Things they will continue to hold on to as they continue growing in their relationship with Jesus.
Dugout Devotions: Inspirational Hits from MLB's Best (Stars of the Faith) // Del Duduit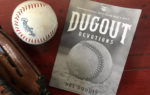 If you have a sports-loving kiddo, this book is a great one to leave on their nightstand. It takes an inside look at several popular Major League Baseball players and their successes both on and off the diamond. Recounting personal stories about their walk with Jesus, these superstars serve God and provide a great counterbalance to the negative stories about athletes. The book can be used for daily devotions and help your kid walk through processing big ideas such as where they find their own identity.  It's a great way to transition from a family devotional book to your kid learning to read and process God's word on their own.  I highly suggest it!
Love Does For Kids // Bob Goff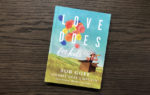 This is a fun summer book to read with your kids!  Bob Goff has a heart filled with childlike faith, enthusiasm, and great whimsy and he shares his fun stories to encourage all of us. My kiddos love listening to the chapters and coming up with their own ideas that could make a tangible difference in the world.
This error message is only visible to WordPress admins
There has been a problem with your Instagram Feed.